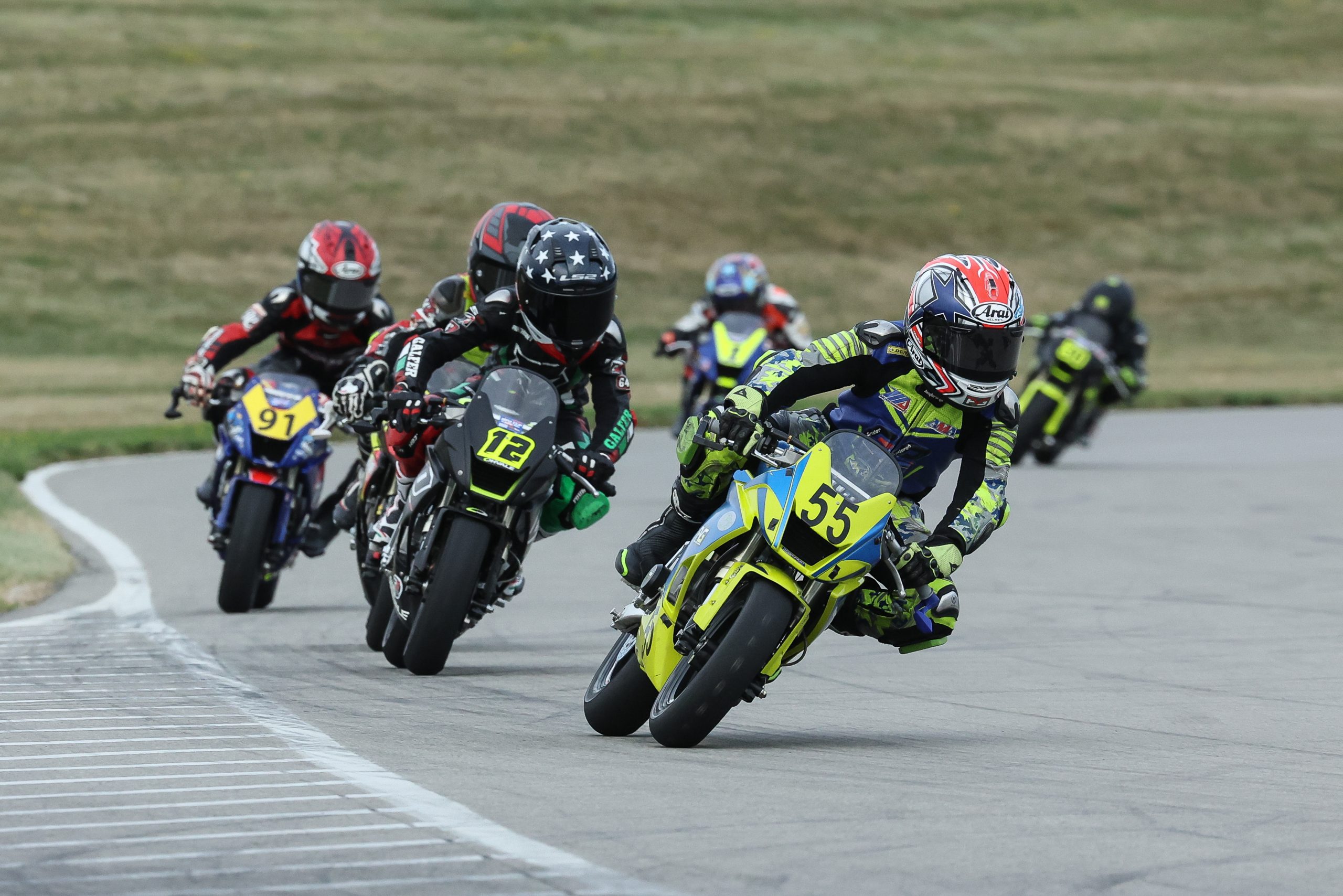 The Mini Cup by Motul Championship held its penultimate round at Pitt Race, and all three classes were in action at the facility's kart track. Ryder Davis swept both races in the 160cc class aboard his Xtreme Auto Glass Pros Ohvale GP-0, while American Racing's Joshua Raymond finished on the podium a total of four times, twice in the 160cc class and twice in the 190cc class.
The weather was perfect for the event, and in the 110cc class, Macc Racing/Broward Motorsports Tequesta's Mac MacClugage got things started with the win in race one. Nathan Gouker Racing's Nathan Gouker was second and Anthony Lupo Jr. Racing's Anthony Lupo Jr. completed the podium in third.
Lupo Jr. improved his result in 110cc race two by getting the win, followed by Gouker again finishing runner-up, and race one's winner MacClugage was third.
In the 160cc class, Davis was the victor in both races. Raymond finished second, and Lupo Jr. rounded out the podium with his third podium finish of the event. Race two of the 160cc class had Gouker getting his third podium finish, too.
The 190cc class features the Ohvale GP-2, which is a little bit roomier than the GP-0 used in the 110cc and 160cc class, and fits what is typically the Mini Cup by Motul Championship's oldest and tallest riders. Jesse James Racing's Jesse James Shedden got the win in race one, while Raymond once again podiumed with a second-place result. American Racing's Kensei Matsudaira finished third.
In race two of the 190cc class, Raymond got the victory for his fourth podium finish of the day, Matsudaira improved his result with a runner-up finish, and third place went to Fernandez Racing's Juliana Fernandez.
The Mini Cup by Motul riders will be back in action at Barber Motorsports Park on September 23 through 25 as their final round coincides with the final round of the 2022 MotoAmerica Championship.